English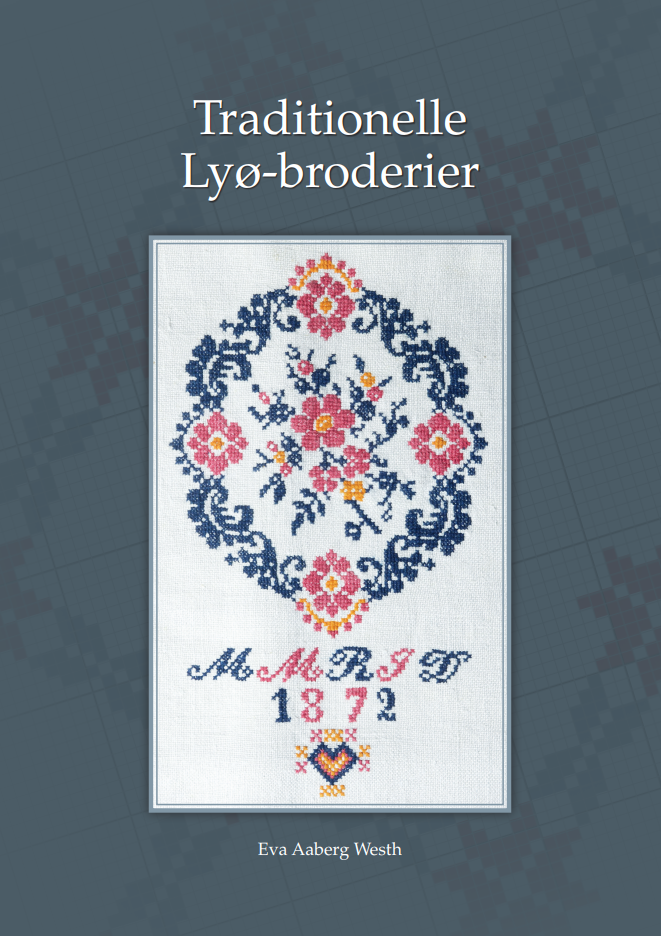 Traditional embroidery of the island of Lyø
In the 19th century it was a tradition on the island of Lyø (south of Funen) that the women embroidered their names as initials on sheets, pillows and other textiles. Often, they added a motive for decoration above the letters. The girls learned how to sew when they were kids so they could make their own trousseau for their wedding day.
During the century such cross stich motives grew bigger, mainly consisting of flower bouquets and wreaths. Sewing angles, birds or stars was also common. Colours were red, blue and a little yellow. Style was naturalistic, now and then with stylistic details. The genre is described as Biedermeier, idyllic and romantic. It is assumed that inspiration and patterns have come to Lyø from Germany as there was extensive trade between the islands of South Funen and the German areas.
Even today the colorful textiles are kept in many Lyø homes where they have been taken good care of. Some of them are exhibited at the museum "Den Gamle Gård" in Faaborg and Lokalhistorisk Museum on Lyø. In the church is an altar cloth with Lyø embroidery. There is even a tradition of sewing pillows with Lyø motives for the pews for comfortable seating during the church service.
The book "Traditionelle Lyø-broderier" (Traditional Lyø Embroidery) tells the story behind the embroidery. It is in Danish but can also enjoy non-native speakers as it displays many patterns that can be used for sewing the motives. There are illustrations of old as well as more recent embroideries.
The book can be purchased at the local booksellers, at the grocery shop on Lyø, at the museum "Den Gamle Gård" or ordered by e-mail to eaawesth@gmail.com